ST. FRANCIS offers advance technology in surgical light :

» In Recently the Light Emitting Diode ( LED ) technology has lead St. Francis R&D department to accept such innovation and low energy consumption is the newest surgical light.

» We developed the newest generation of white light ST-LED 70 series LED operating lamp comply with new standard as high light illumination quality, efficiency operation, pure natural light, economy cost, low-maintenance and less environment impact is best choice for your surgery teams.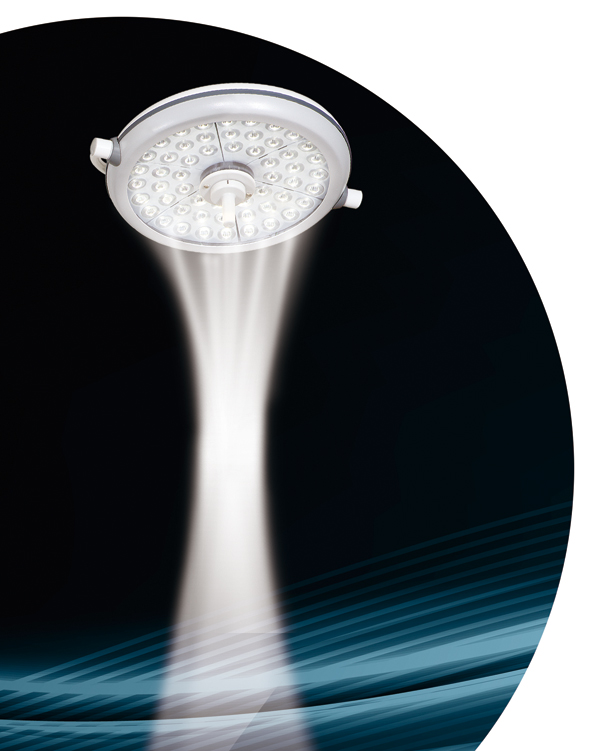 High Illuminance with Optimum Colour Rendering :

The ST-LED 70 built-in 54 LEDs deliver high light intensity upto 160,000 lux, and 4500 K color
temperature as natural white light and performance colour rendering index ( Ra ) of 95 at surgical area.

Light functions control panel :

- On / Off switch
- Electronic light intensity control
- AC / DC changeable ( optional )
Laminar Air Flow Application :

Aerodynamic design light head achieve laminar motion of a fluid on the ceiling of operation room and offer minimize turbulence, reduce bacteria circulate provide fresh and sterile operation environment.
Shadow-free Illumination :

Large ellipse light head and large light field diameter offers optimum illuminate in obstructed area and the symmetric shape of lamp head provides perfect shadow control.
Long bulb life :

The advantage of new LED light with character of high
performance and lower consumption, it bulb service life over 30000 hrs is the
most efficient and economical compared with conventional halogen bulb.
The Focus and Light Field Adjustable :

Adjustment of the focus and diameter of light field by sterilizable handle on the centre of lamp head.
ST-LED70DCM
Double Ceiling Type
With Camera And Monitor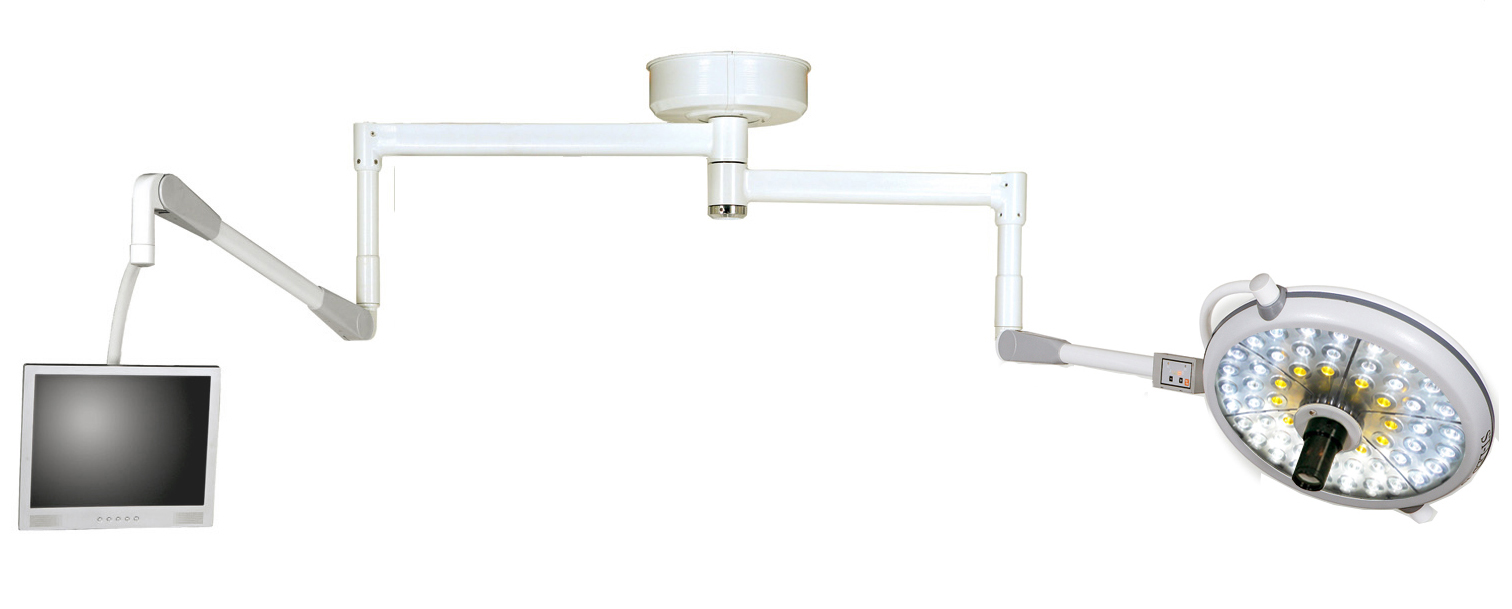 ST-LED70SCM
Single Ceiling Type
With Camera And Monitor

ST-LED70D
Double Ceiling Lamp Head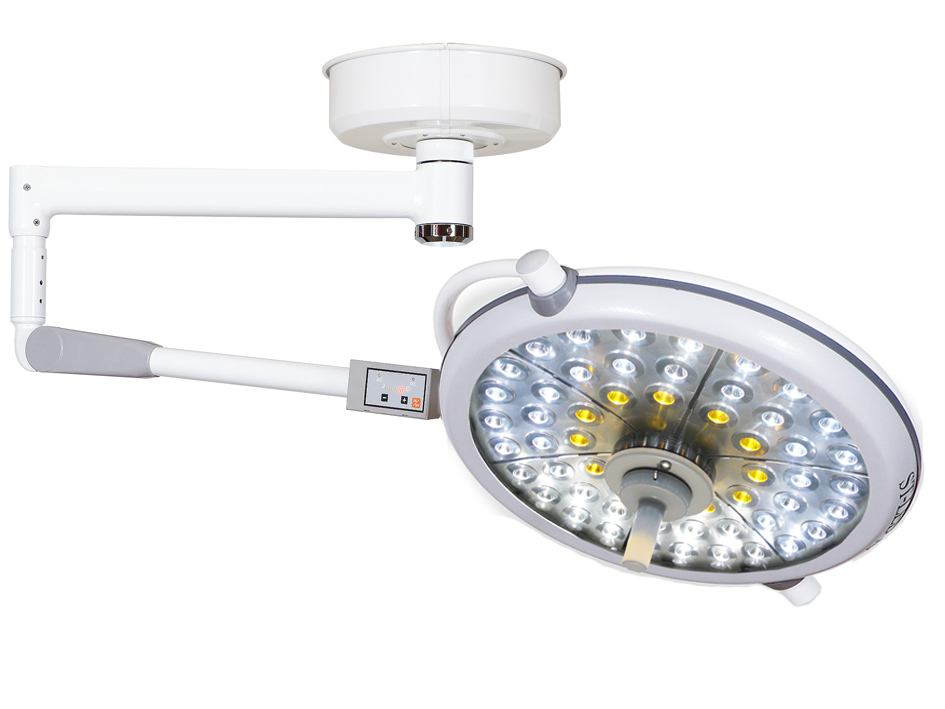 ST-LED70S
Single Ceiling Lamp Head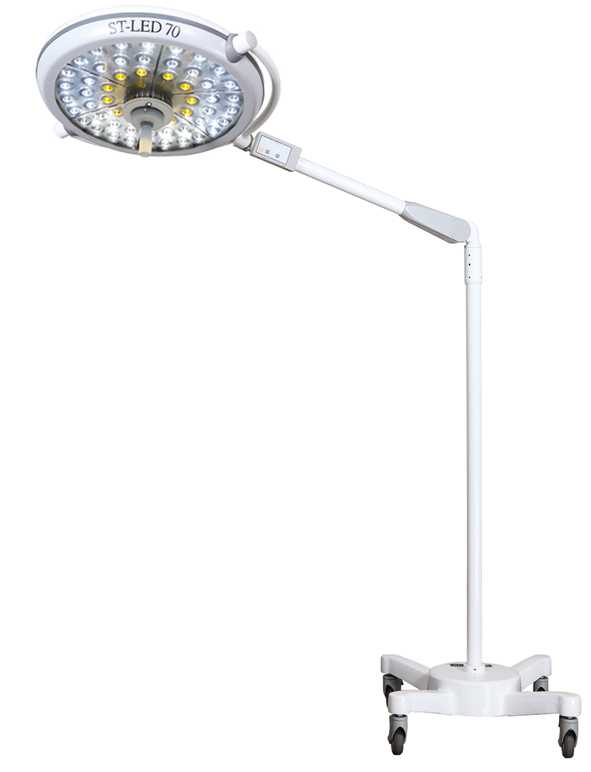 ST-LED70M
Mobile Stand Type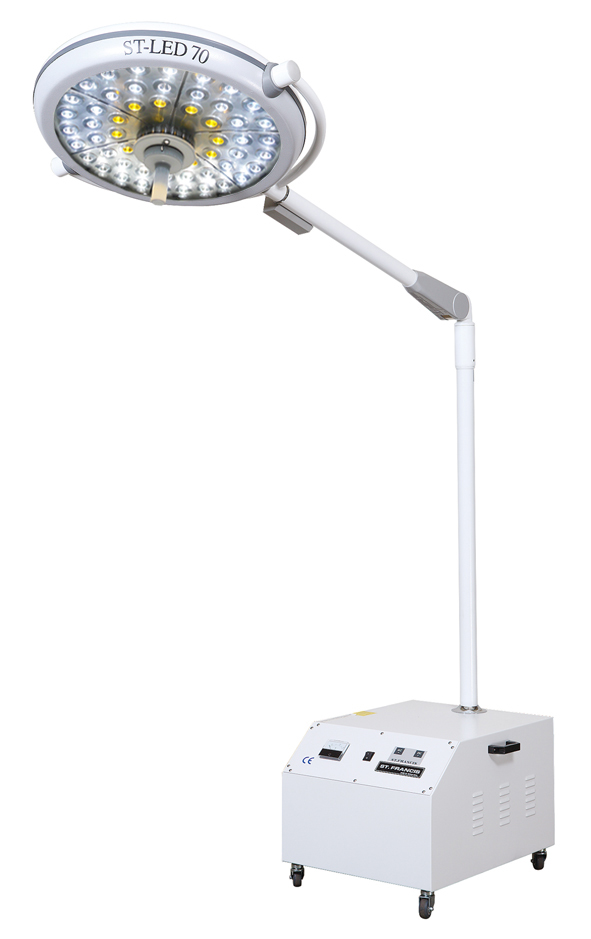 ST-LED70E
Emergency UPS Type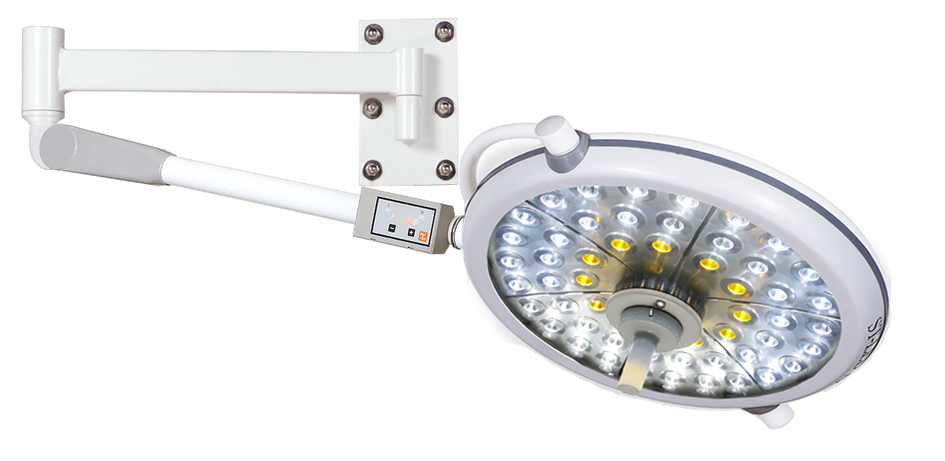 ST-LED70W
Wall Mounted Type